Millennium Trail Upgrade Project
A 53 km multi-use trail across Prince Edward County from Carrying Place through Consecon, Wellington & Bloomfield to Picton
To make the entire 53 km Millennium Trail from Carrying Place to Picton suitable, safe and attractive for cyclists, pedestrians and other permitted users of this multi use trail.
Through the hard work of the Rotary Club of Wellington, the 11 km portion of the trail from Danforth Rd. to Hwy 33 east of Wellington has already been upgraded.

Our vision is to upgrade the remaining 42 km of trail and resurface it to enable more people to use it.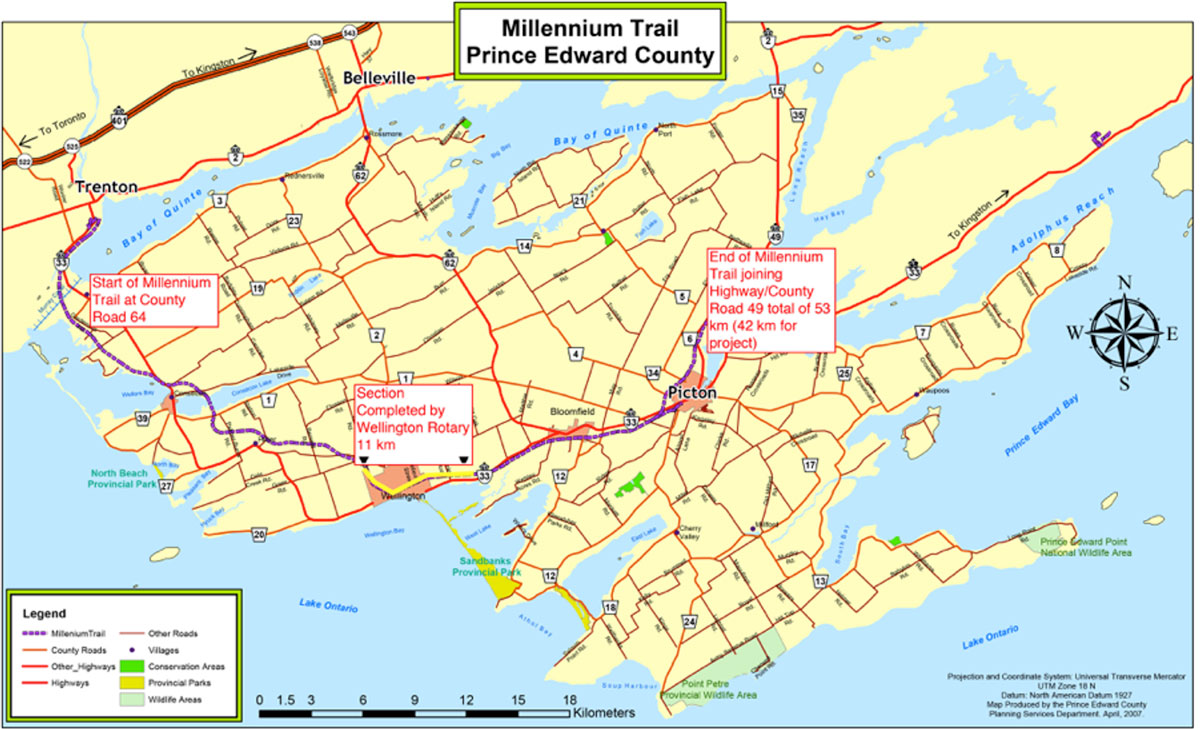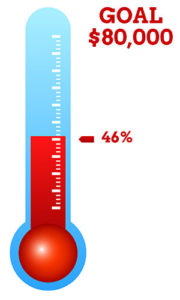 The PEC Trail Committee has a goal to raise $80,000 for this project.
All donated funds will be used to improve the trail. You can help! Be a trail builder by donating $1 for each kilometre of the trail to be upgraded – $42 or more.

An anonymous donor is matching all donations up to $40,000.
The approved 2017 County capital budget provides balance of the required funding over three years in 2017, 2018 and 2019.
See The County's official press release regarding this project.
---
BY CREDIT CARD
You can donate online by credit card – Visa, MasterCard, American Express.
DONATE NOW
---
BY CHEQUE
Cheques should be made payable to "The County of Prince Edward" and mailed or delivered to:

Alex Lacher
Treasurer – Prince Edward County Trails Association
137 Main Street
PO Box 283
Wellington ON K0K 3L0

On request donors of $20 or more will receive a charitable donation receipt for their donation. For delivery of the receipt please provide your email address if you have one.
PLATINUM DONOR – Donations of $1,000 or more
Your name on one double-sided kilometre marker for every $1 000. donated. Donors will be able to choose from available kilometre marker locations in the order that their donation is received. Trail users will be reminded of your donation for many years to come [minimum of ten years]. Signs can be shared by two parties.
Your name on a Kiosk Plaque under PLATINUM Donor
Donation Tax Receipt from the County
---
GOLD DONOR – Donations of $200 or more
Your name on a Kiosk Plaque under GOLD Donor
Donation Tax Receipt from the County


---
SILVER DONOR – Donations or $20 or more
Your name on this web site under SILVER Donor
Donation Tax Receipt from the County



All Donors Receive "Friends of the Millennium Trail" Membership.